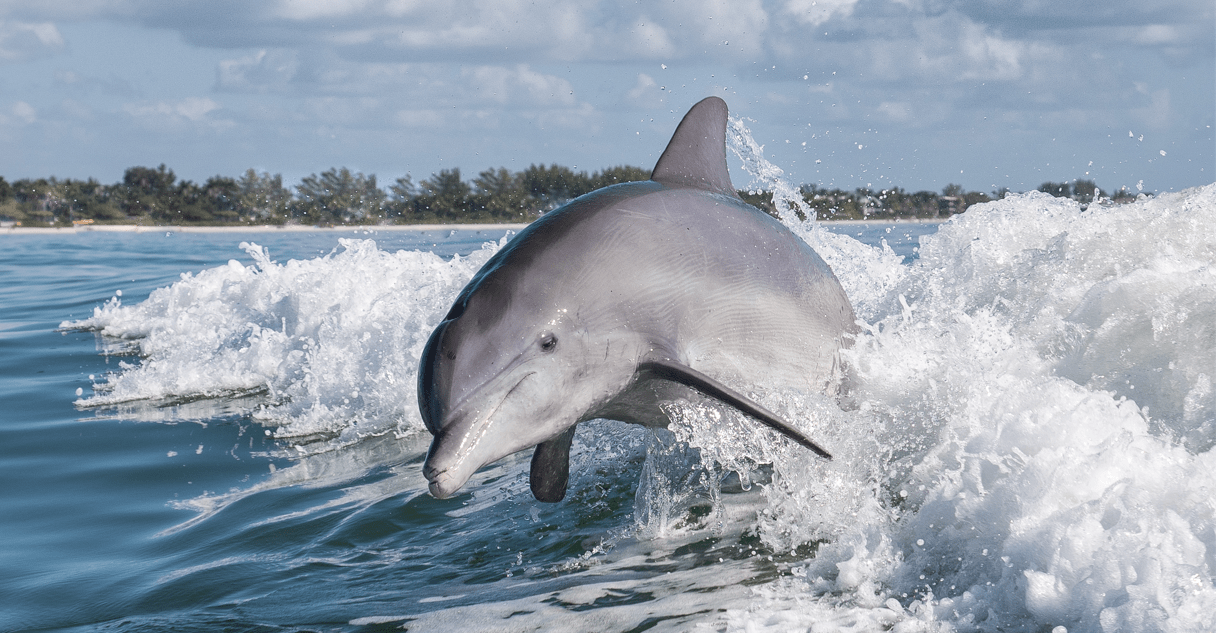 Bonita Springs Dolphin Tours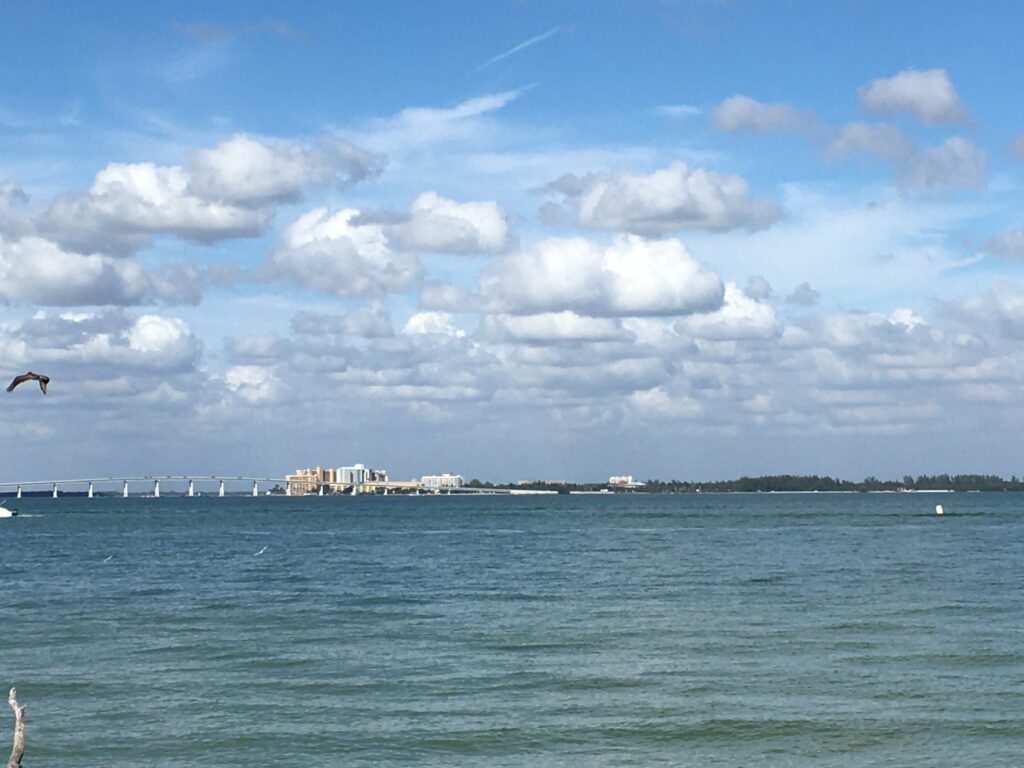 Take a Dolphin Cruise!
Explore the pristine waters of Southwest Florida and Bonita Springs. A great opportunity to see dolphins frolicking in their natural environment on a dolphin tour with Bonita Boat Tours. You'll tour backwater mangroves and estuaries and head off near shore (weather permitting) into the Gulf to seek out the bottlenose dolphins that thrive in the area.
Don't forget -You can combine this dolphin tour with other activities such as sunset cruising, shelling, or a boat tour – customize your trip with Bonita Boat Tours and create lasting memories with your family!
Pricing starts at only $500 for 3 hours – up to 6 people!
Dolphin Tours in Bonita Springs – Important Information
About This Trip
Enjoy the gentle breeze in the back bays of Southwest Florida and through the mangroves where you may encounter egrets, ibis, pelican, and osprey. Experience our coastal bottlenose dolphins as they surf in the wake of the boat waves. Adults can weigh up to 500 pounds with an average of 9 feet long. Bet you can't say dolphin without smiling!
Always keep your eyes open for a chance to see dolphins or manatees. While these species are typically abundant in the areas we will be visiting, sightings are never guaranteed.
Up to 3 hour dolphin cruise
This activity can be combined with a sunset cruise, private boat tour or shelling trip.
Bonita Boat Tours is a locally owned and operated small business. We appreciate you choosing us!
This tour/trip can have a maximum of 6 guests
COVID-19 Safety
Boat sanitized between trips
Regularly sanitized high-traffic areas
Guides required to regularly wash hands
Hand sanitizer available to travelers and staff
Departure\Return Details
Departing from the Cocohatchee River Park Marina. Visit the 'Directions' page for details
Returns to original departure point
Hotel pickup availability per request
Additional Information
Confirmation will be received at time of booking
We suggest you bring: swimsuit, towels, sun protection, beverages
Guests must arrive 30 minutes prior to departure
Guests 17 and under must have a parent present
This experience requires good weather. If it's canceled due to poor weather, you'll be offered a different date or a full refund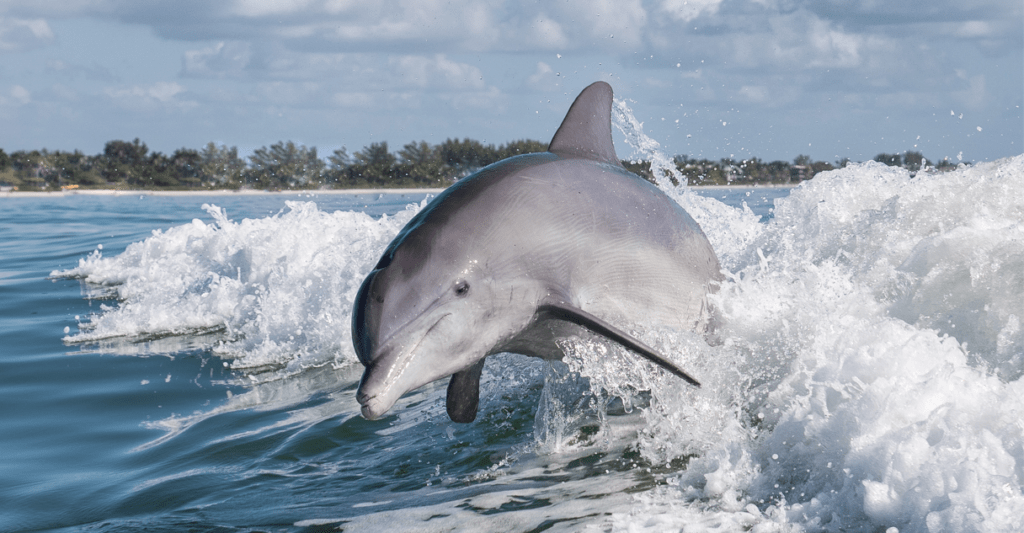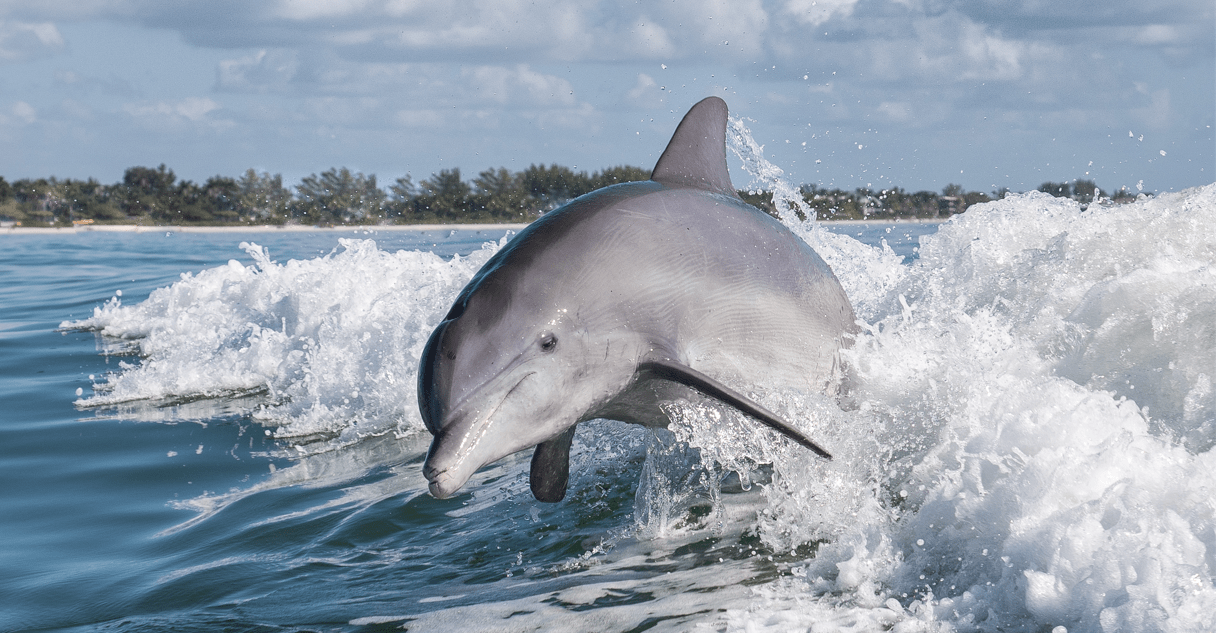 Is it a porpoise or a dolphin?
The state of Florida officially designated the porpoise (also commonly known as the dolphin) as its official saltwater mammal in 1975.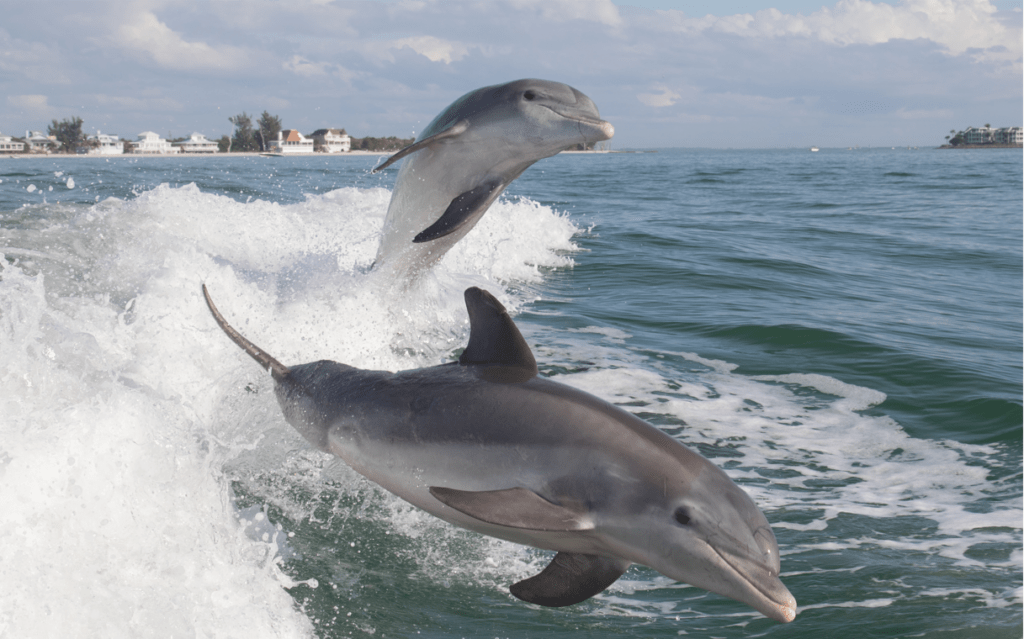 It's often difficult to tell the difference between dolphins and porpoises. For example, in Florida, both terms refer to Bottlenose dolphins (Tursiops truncates). True porpoises are a different type of marine animal, but they can still be found near shorelines on our coast. Dolphins are gray with lighter undersides, they usually live to the age of thirty-six (most dolphins exceed this), but some have been recorded living up to forty years old! The average size ranges between six feet for males or eight feet long when females; their length varies depending on where it lives in relation to topwater temperature.
Dolphins are very curious and intelligent animals. They use a system of echolocation, much like sonar -but without having any sense of smell- to determine their orientation within an environment filled with sounds (barks/cries/clicks). The dolphin's keen eyesight, as well as hearing, make these aquatic mammals not only fascinating creatures but also wonderful marine mammals.
Estero Bay Aquatic Preserve
The Estero Bay estuary is a picturesque body of water bordered on the west by a chain of barrier islands, including Estero Island (most significant), Long Key, and Lovers Keys. All three are located from north to south respectively within this beautiful bay! The lush mangrove trees create an environment perfect for any animal or plant life you can think of; don't forget about those seagrass beds either- they're found everywhere in shallow waters too!
The estuary started to form about 5,000 years ago when the rising sea levels flooded the mouth of the Caloosahatchee River and smaller rivers. Sediments were deposited at these locations by longshore currents known as barrier islands that bound present-day Estero Bay. The bay is shallow because it's filled with sand from all around.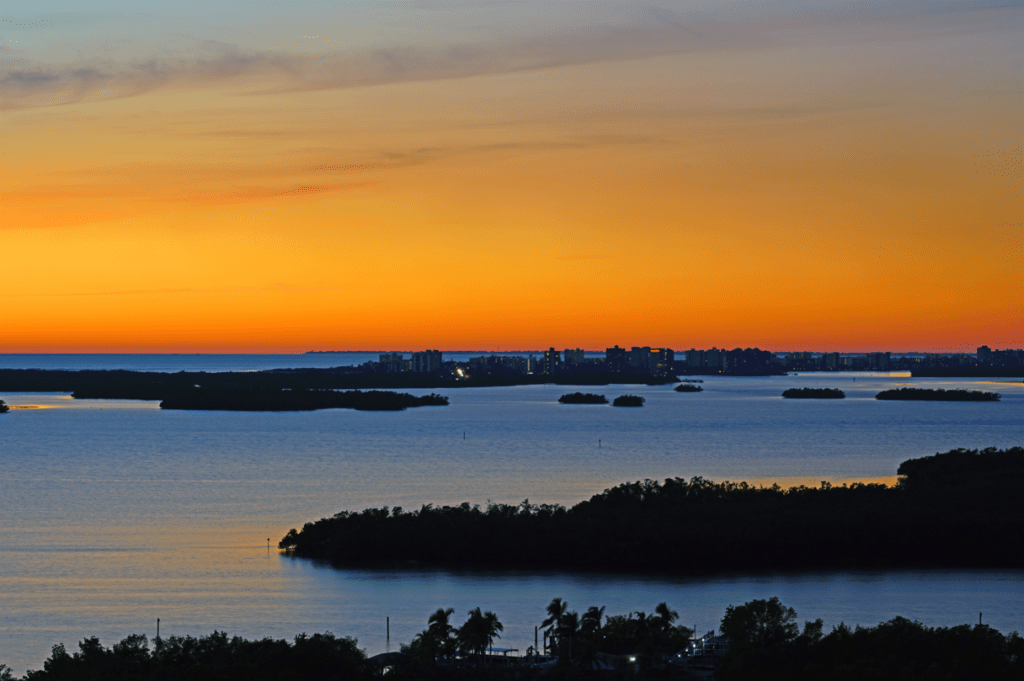 The Estero Bay Lagoon is a fascinating example of how geography can have an impact on the environment. While it may lack freshwater input, this lagoonal formation was made possible by its restricted size and proximity to bridges restricting tidal exchange between fresh and saltwater currents. It has only two main access points for ocean arrivals: Punta Rassa Bridge near Sarasota, Florida, and Pass-A-Grille Estuary on Sanibel Island. Fisheries were once thriving there, but they declined steadily because these factors contributed significantly to their habitat destruction. Development along rivers' estuaries had lowered channels, which caused increased salinity levels. Construction over bridge ways prevented fish migration with resulting in decreased populations. The result is a beautiful natural haven where you can find manatees swimming alongside sea turtles! The Estero Bay Lagoon is one of the most unique and fascinating estuaries in all of America.
The Estero Bay Aquatic Preserve extends north from the town of Estero to virtually all of Sanibel Island-Captiva Islands and down south into Lee County for an area measuring over 2700 acres. It was dedicated in December 1966 as Florida's first aquatic preserve – only two other preserves exist nationwide at this time, including one just outside Washington D.C., another right here on our beautiful gulf coast!
Estero Bay contains several natural communities. Although the overlap between the different types of these often occurs, they remain distinct and separate in many ways. Mangroves are as dominant as far back as you can go. Salt marshes should be next on your list for their nutrient-rich soils that help sustain other plants while also acting like protective barriers against storms or rising water levels due to climate change. Seagrass beds provide essential habitat not only for fish but also serve an additional function by trapping sediment along shorelines so it doesn't get deposited elsewhere.
When it comes to Florida's estuaries, this one is an absolute gem. The subtropical climate combined with the lagoon configuration provides for some of the state's most productive waters and also protects wildlife habitats as few others can. Approximately 40% (or nearly 2/3!)of all threatened species in Florida live within these boundaries too! In addition, estuary provides valuable stopover areas as well as nurseries that contribute greatly, and their presence helps maintain a healthy ecosystem by preventing overfishing or pollution from occurring elsewhere.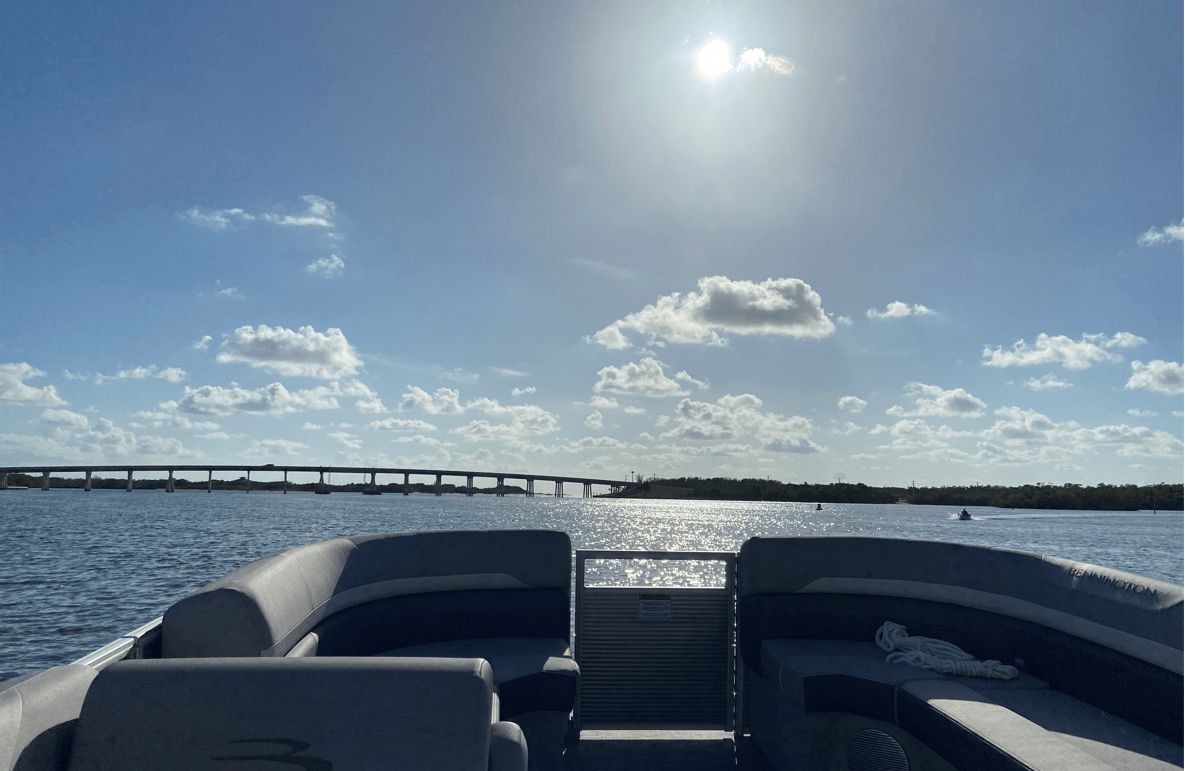 Licensed & Insured USCG Captain
Welcome aboard the Nani Kai "Beautiful Ocean"
She is a new 22 ft. Bennington Tritoon. Made for luxurious comfort, offering shade and stability. Fully equipped with a first aid kit and life jackets.